The Christmas spirit is taking over me. I've got some gingerbread cookies to bake for tomorrow, I've got presents wrapped and under the tree and I've watched a Christmas movie everyday for the past week. We watched 4 today I believe. I've even dressed Lorelei in a Classic Pooh Christmas outfit..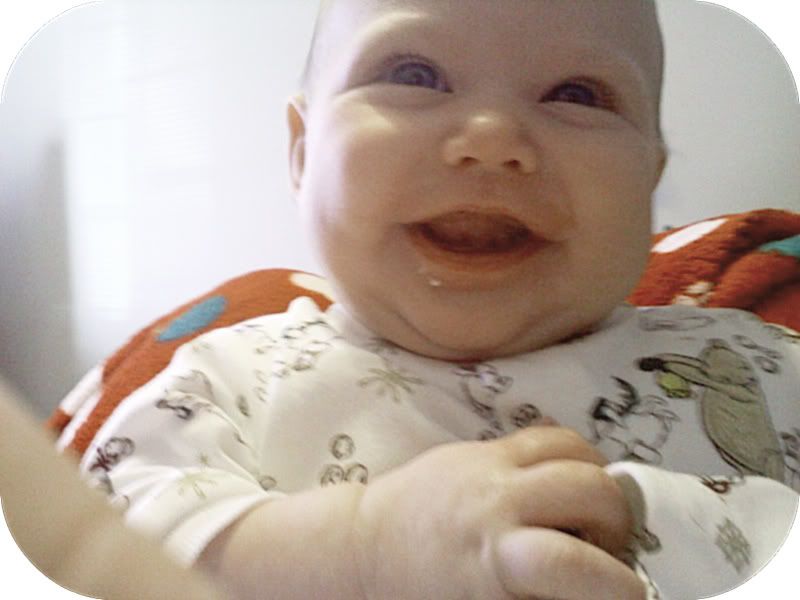 I've been in such a cooking mood lately. I really wish someone would come in and takeover my kichen knowledge and show me how to cook with some flavor and some healthy stuff. I cooked some green beans that weren't in a can and was proud of myself. Looking back on it, they were just green beans (and honestly they needed some salt.) I love brocoli and there are so many recipes that make my mouth water that include it but I can never cook them because my husband hates it. I really think he'd like it if he'd try but he just says he doesn't.
Speaking of my husband.. We do some random things when we're bored. A few days ago while watching one of our favorite shows, Mythbusters, my husband decided that he was going to make a paper clip float. Who knew it was possible, but I assure yout it is!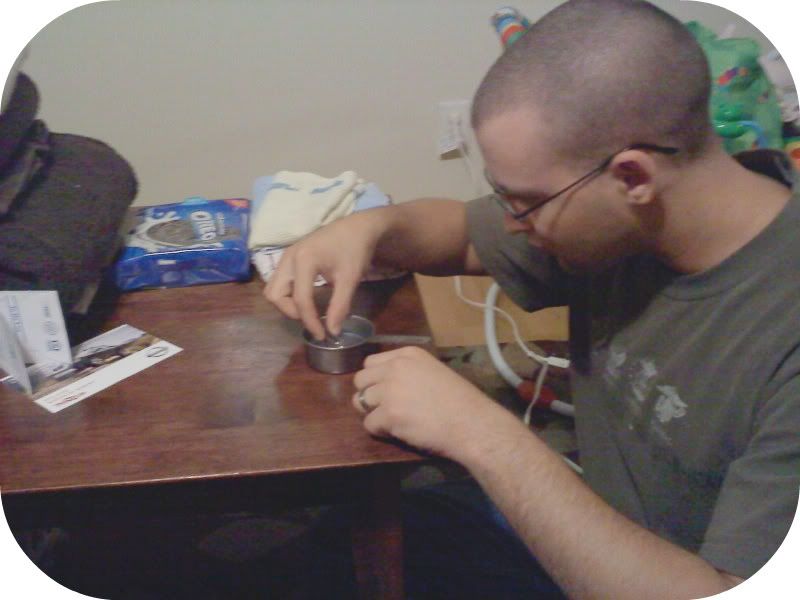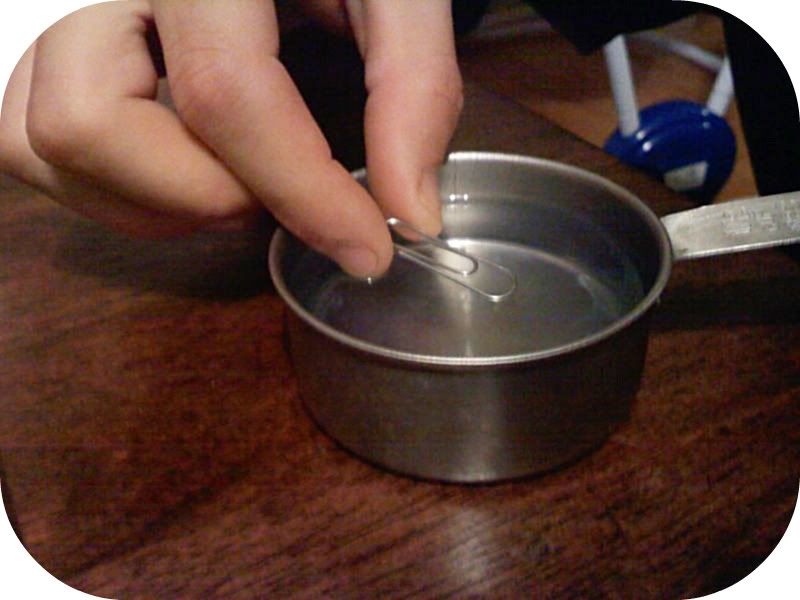 That last picture was hard to take, but there you go, a paper clip floating!
and now its my bedtime!