This will be my first of two posts today. First I just wanted to show you around my town, but then I found all of these pictures I've taken and I just had to share and tell you about them. They were taken while I was working for a newspaper. Best. Job. Ever. I loved meeting all the different people and learning something from each of them.
First I want to show you what happens when you run a red light.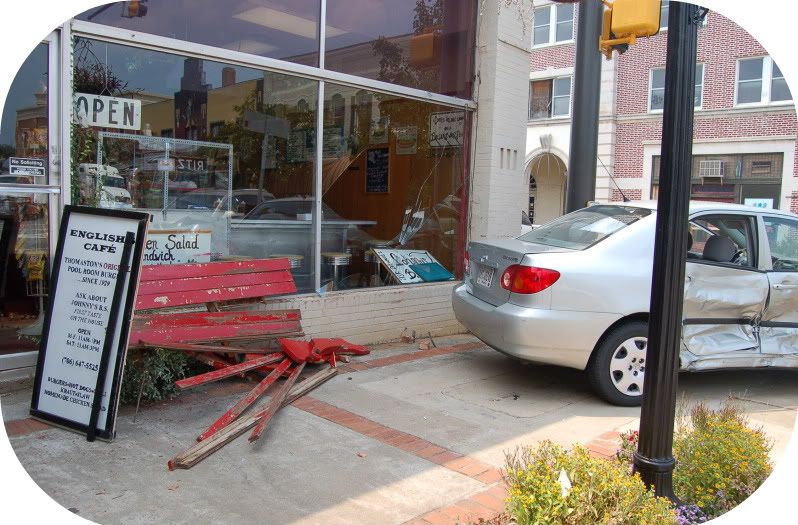 This I think was the fourth or fifth wreck that month from someone running a red light on that one block. When I first started working there I would run to any wreck, and our office was a very short walk from the intersections so I heard the crash and would jolt out the door. Over time, as sad as this may sound, I would ask "how bad is it" and pretty much if someone wasn't going to the hospital or it wasn't controversial then it wasn't worth the time.
This particular wreck was big to me because it hit the window of a restaurant that I visited pretty frequently. The car you see in the picture somehow squeezed between a tree and lamp post before it hit the window and bench. The owner of the cafe had not long gotten up from that bench. I would often drive by and see him sitting on the bench talking to anyone who would walk by. Luckily there was no one sitting by the window at the time. Since then the owner has bought a new bench, and I make sure to never sit by the window.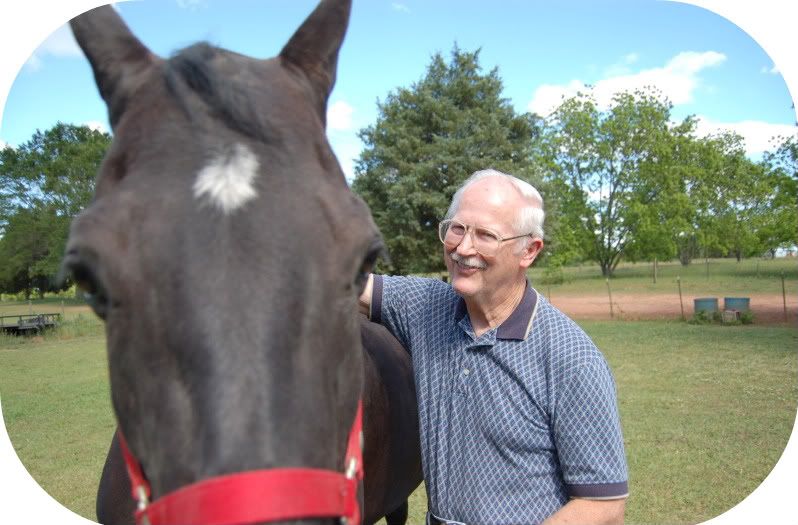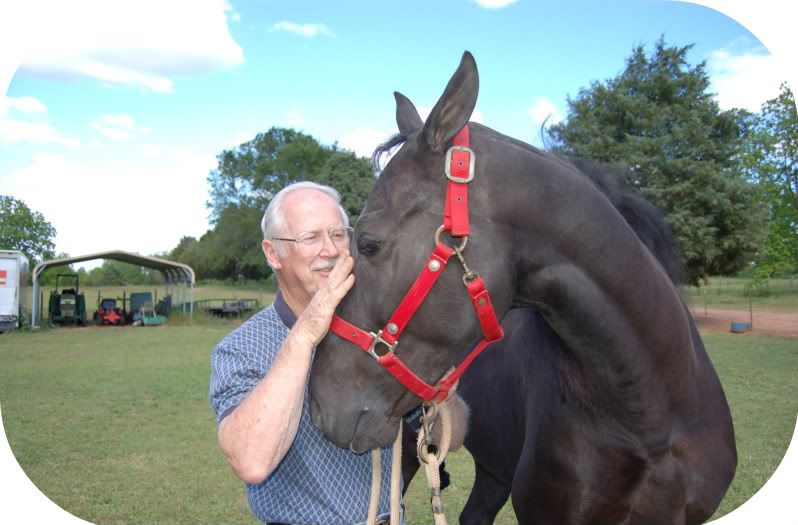 I didn't want to post a picture of any people, but I LOVE these. I took these not long after I started working at the paper and were always my favorite. Honestly, I don't even remember this man's name, but I do remember the way he looked at this horse. The way they moved together was amazing. If any horse has ever loved a man, THIS horse love THIS man. I can just see it in their eyes. I just love these pictures, and the sky was amazing that day.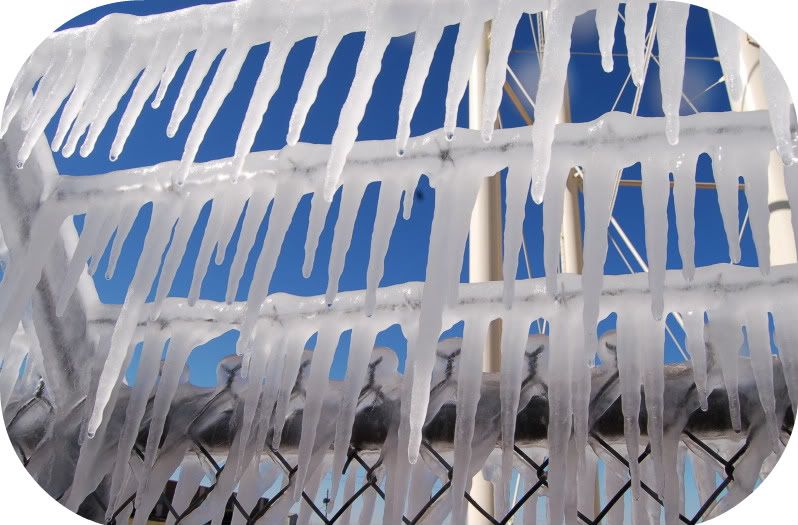 On the way to the sheriff's office to get the reports one day
Heather
found a leaky water tower. It never snows where we live, with exception of the past two years, but the area around this water tower was all ice. I thought it was awesome. Looking back on it now its kinda nasty, but I ate some of the ice off the fence! A few days later a company mended the tower, but until then I loved looking at the ice.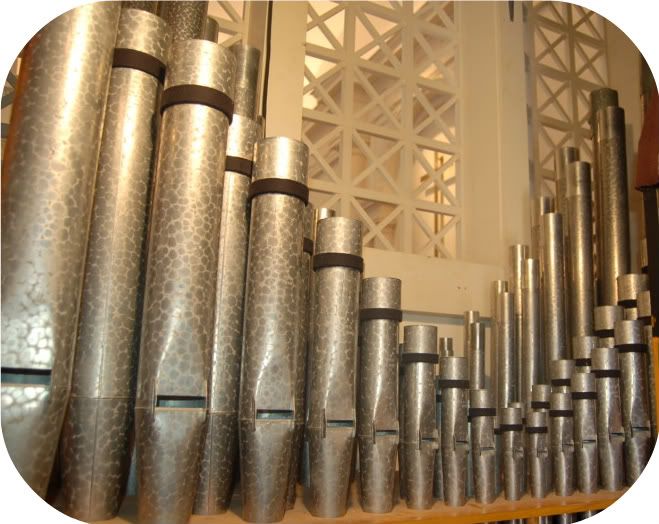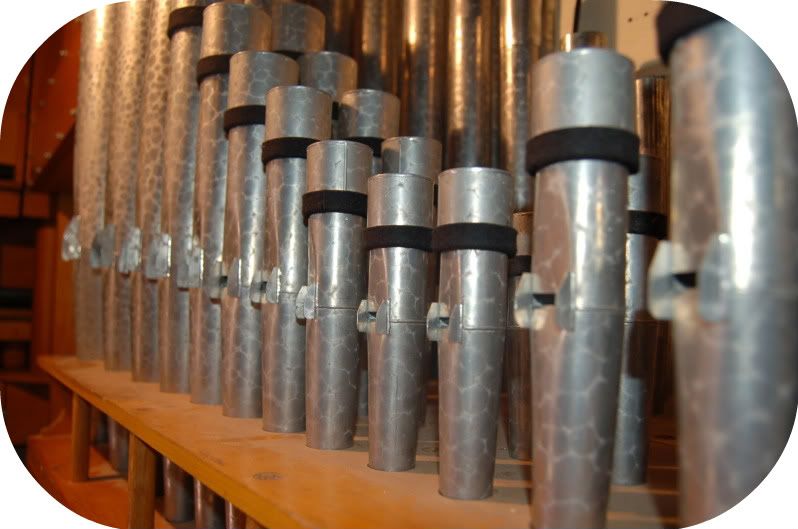 A church caught on fire in town so it had to be remodeled and the organ had to be cleaned. I have heard organs numerous times in church, but when I walked into this organ room I was blown away. I never knew how huge this was! I mean there was a whole room for this organ. Some of the pipes were a foot in diameter! I may sound ridiculous, but I was just shocked at the size of these pipes!
The first picture is an outside view of the church. The steeple was also being cleaned. If I remember correctly Heather and I were able to get on the crane and take more pictures. Not sure where those are though, but it was some pretty cool views!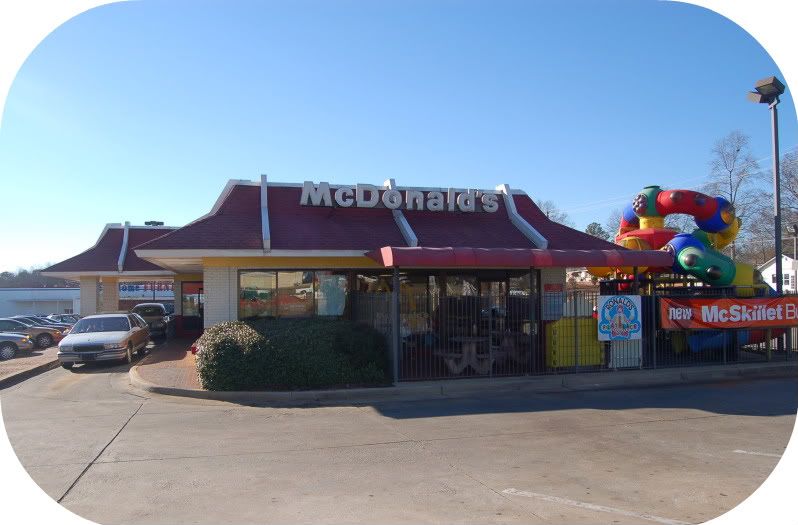 I know this is just a McDonald's, but it holds a lot of memories. It has since been torn down to build a new one, but let me tell you about this old one! My mom and my aunt worked on the opening crew of this one in the 70s. My husband's first job was also at this McDonald's. My best friend's parents had their first date here. I had my 6th birthday party here, and I remember going through that drive through getting a happy meal and praying I got a new beanie baby toy. It was a nice McDonald's, but the new one is nice too!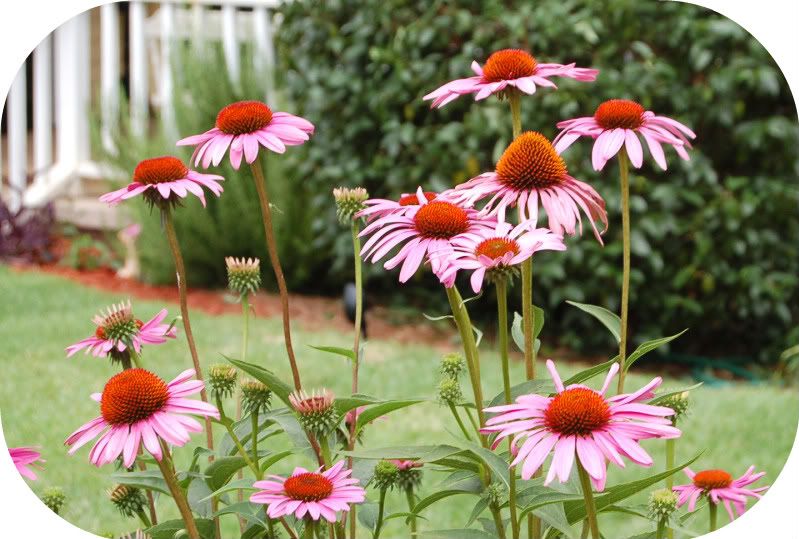 The first summer I worked for the paper I had a feature that I would do once a week. I would find someone out in town (mostly older ladies) and I would take pictures of their gardens. By the end of the summer I made it into a contest and a lady named Mrs. Grace won. I loved taking pictures of the flowers, and getting to know the different gardeners. Mrs. Grace had lost her husband a few years back and gardening was a way she spent her time alone now. Her house is on the corner of the street my great-grandma lives on and I have passed her garden thousands of times since I was born. It has always been there, but it has only been in the past few years that I have noticed it. I don't know if its because she has had more time to spend on it, or if I just have an eye for these gardens now. Still when I drive by I look out to see if she is sitting on her front porch.
I hope you enjoyed the pictures and my memories from them. I wish I had more.