So the party is over. Lorelei is one, and I still can't believe it! The party/planning and all didn't go at all like I had hoped. The invitations were printed with the wrong time and address. If that wasn't bad enough there was a bunch of miscommunication and we didn't have hamburger buns or forks. Next year I'm going to be a list fanatic, and do more myself to make sure everything is covered. Everyone said it was such a cute party though so hopefully it wasn't super apparent how scattered I was.
Here comes some crap cell phone pictures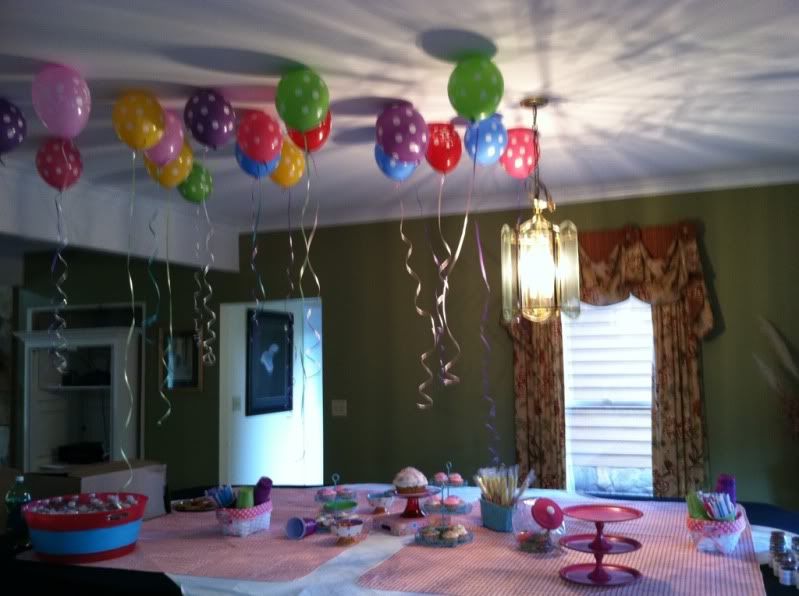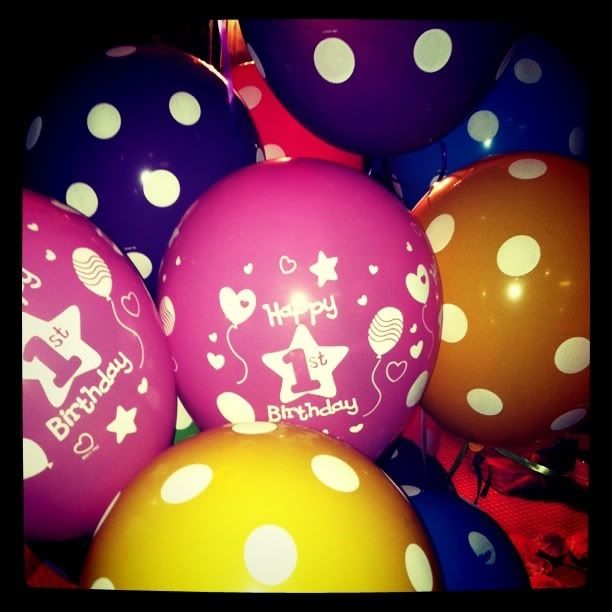 So as a "congrats momma for making it a year" present, I got myself a new iPhone. The Verizon folks really seem against it. They don't recommend it, and if you come in convinced to get it they give you lists of reasons not to get it. I listened to them at first and got an HTC, but within two hours I realized I hated it and took it back and swapped it for the iPhone I wanted. I LOVE it!! So far I haven't found a single thing I don't like about it.
Now that the party is over, I have nothing to do until a coupon class next Tuesday. I keep thinking of things I need/want to do, but just have no desire to do any of it. I need to go grocery shopping, but I'd much rather eat Olive Garden everyday for the rest of my life (too bad there is no Olive Garden around here). I'd love to do some freezer meals, but I'm just not sure how to get started. I need to finish preparing for the coupon class, but I feel like I need help, and I'm too OCD for everyone.
Speaking of OCD, its getting bad. I feel the constant need to make lists. Recently I ALWAYS feel like I'm forgetting something. I can make a list and check it a hundred times, but I always have this gut feeling that something is being forgotten. It makes it hard to do anything. My brain just can't ever feel complete.. I am really not sure how to explain it, but I feel like I need help.
I would love to just have a few weeks off. Maybe not even a vacation, but just time to sit and not worry about anything. I wish I had a maid. I can't keep my house clean to save my life. I clean, and within hours it is messy again It also doesn't help that I sit and watch Ridiculousness for a few hours... I love Rob Dydrek. Just sayin...